| | | |
| --- | --- | --- |
| NOAA - Toledo Harbor Light #2. Maumee Bay shipping channel. View looks South South-East. Image updates on the hour. | Chartercam live streaming may not work in some browsers, including Internet Explorer. Google Crome works fine. When the stream stops click continue or refresh the page to continue viewing. Cam only runs when the boat is out fishing, usually 6:30am-2pm daily except bad weather. Please close the page when you are done viewing. | ODOT Route 2 Sandusky Bay Bridge. Looks south down the south side of the bridge. Should upload every 5 seconds. |
Occasionally a camera will quit working. If the image hasn't changed in awhile it is probably temporarily down.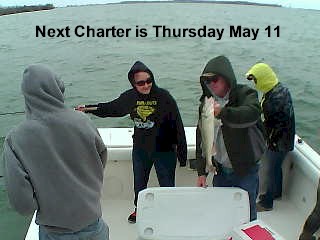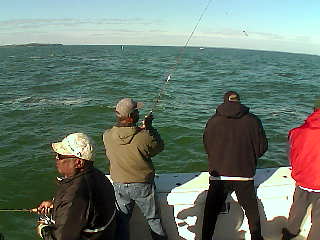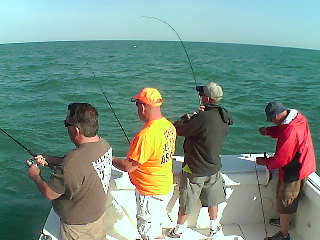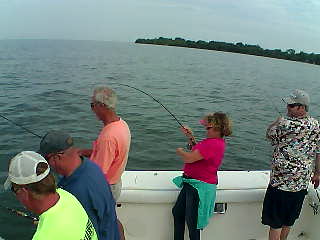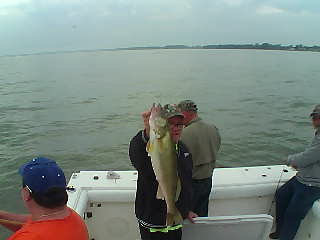 CharterCam is the first live Great Lakes out-on-the-water boat webcam, now streaming. The fishing charter boat runs in the Western Basin of Lake Erie, typically the area from West Sister Island to east of Kelleys Island and occasionally up in Canadian waters. Trips are usually run from around 6:30am to 2pm. If the "camera is offline" message is in the viewing window the boat either isn't out, is in a temporary no signal area (try again in 15-30 minutes), or the camera isn't on (special charter).
Plans are in the works for more and better webcams in 2018.
If you have or know of a good location for a Lake Erie webcam, let us know. Contact Dave at westbasin @ cs.com (spaces inserted in the e-mail address here to avoid automated website data collection programs). Please put 'Lake Erie Webcam' in the subject line so I know the e-mail isn't spam.
CharterCam streams and images are copyright, no unauthorized use or transmission is permitted without the express consent of ilakeerie.com.