iLAKEERIE Lake Erie Western Basin Fishing Report
Monday May 21:
WALLEYE - Few reports, the action was slow again in the same areas but once a feeding pod of fish was found the fishing was good. South Passage in the Starve Island Shoal / American Eagle Shoal area drifting and trolling. Also just west of Catawba Point.
YELLOW PERCH - No reports.
OTHER SPECIES - Warming water temperatures have catfish and panfish very active in the Lake tributaries, especially Sandusky Bay. Fish areas just off and along currents if there are any in the area you are fishing.
MAUMEE RIVER REPORT - The white bass run is still full on. For the Maumee River report click here.
Chartercam is now live streaming on the Webcams Page!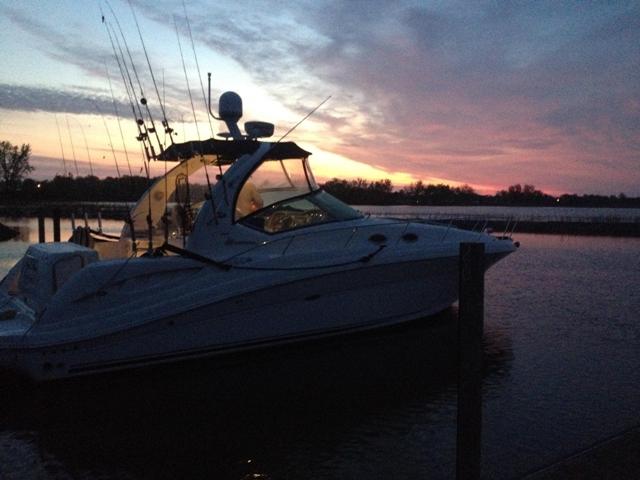 Early Morning Preparation (photo submitted by Searay John)